Your garden fence advisor
Are you looking for the perfect fence system?
We show you the possibilities!
Why choose a premium aluminum fence / privacy screen?
The question of whether you should opt for a premium aluminum fence privacy screen or whether it is better to choose another, alternative material such as BPC or MPC depends on various factors. However, the initial problem is similar.
It is the same issue in all settlement areas in the urban outskirts. Attractive residential areas with owner-occupied homes and terraced houses are being created.
The way to the neighbor is short and without suitable privacy protection the view is unobstructed.
Most of the gardens have been lovingly replanted, ornamental lawns have been sown and a hedge has been set at the property boundary. However, it usually takes a few years for a new hedge plant to reach a height where it can provide more privacy.
But if you want a little more peace and seclusion early on, you still have the technical alternative to ensure suitable privacy protection. A premium aluminum fence / privacy screen is invaluable in this case. Premium aluminum fences also cut a fine figure in the front yard and stand out visually from most wooden solutions. The material is characterized by its longevity. But if you own a high-quality aluminum privacy screen or front yard fence, you usually have it forever.
In addition to the high-quality premium fences, which consist entirely of aluminum elements, you also have the option of choosing filling elements made of BPC (bamboo polymer composite) and MPC (mineral powder composite) material. These are usually less expensive, but they still offer a lot of design options.
Premium - aluminum fence or privacy screen
Regardless of whether you are planning an opaque privacy screen or a high-quality front yard fence - a good aluminum fence ideally has a flexible construction system that offers you a wide range of design options when planning your project. You will soon find out how many different design options open up to you, for example with the VALU modular system.
With the VALU modular system you will find the right components for the flexible implementation of your idea.
The focus is on the system profiles (posts) and filling profiles and doors in various thicknesses, looks and colours.
Curious? Then visit the Valu website!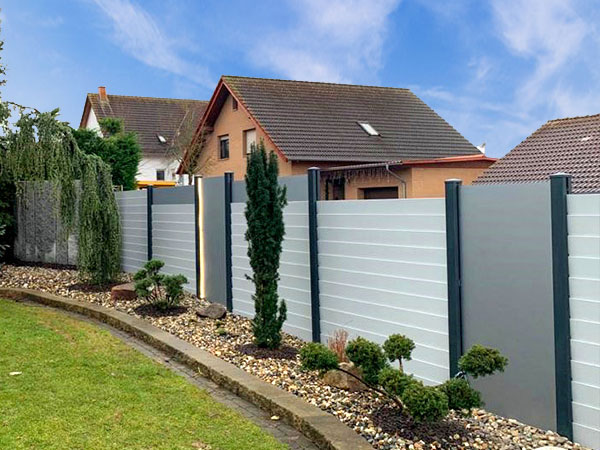 Fences with BPC/MPC filling - the alternative privacy screen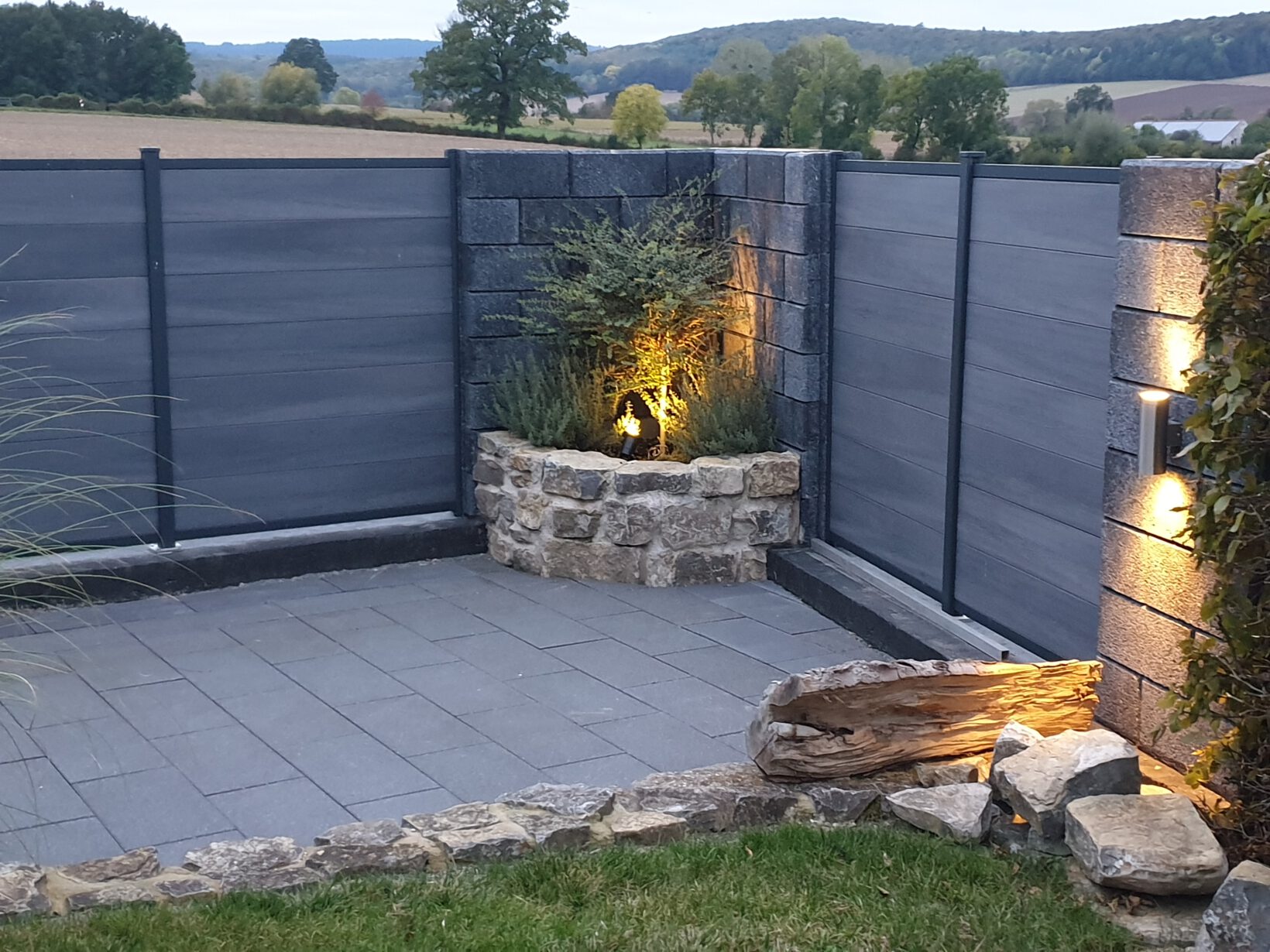 BPC products are made from a combination of bamboo from sustainable forestry and a polyethylene plastic. 30% recycled plastic is used here. In addition to these environmentally friendly fence profiles, there are durable, high-quality aluminum posts that put the composite material in the limelight.
Bamboo is not used for filling materials made of MPC, but mineral stone powder is combined with the plastic.
For us, acting responsibly towards the environment means using contemporary alternatives.
In addition, you will be amazed by the wealth of variants.
Have a look below
according to the possibilities!
© VALU. All rights reserved